India's annual budget – which was unveiled on Thursday – is full of vague promises, suggesting that it is aimed at the general election due by mid-2019, writes Vivek Kaul.
Before India's finance minister, Arun Jaitley, presented his fifth and final budget, political watchers suspected the general election could happen earlier. Now, they believe it could happen by the end of this year.
India's ruling Bharatiya Janata Party is also gearing up for 10 different state assembly elections during the course of this year.
It was widely expected that Mr Jaitley would do something for the agriculture sector – the bulk of India's workforce still depends on it. Growth in the sector is expected to come in at just 0.91% (gross value added) this financial year.
The government buys rice and wheat directly from farmers at a minimum support price. But many farmers do not benefit from this scheme, given its limited coverage across the country. Mr Jaitley has now promised to buy other crops at a minimum price or compensate farmers who are unable to sell their produce at a minimum price.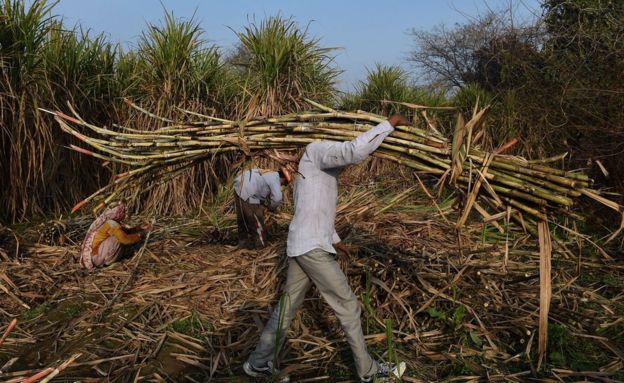 The latter is a particularly expensive proposition but Mr Jaitley did not explain how the expenditure would be met.
The government also plans to develop and upgrade 22,000 rural markets, which will allow farmers to sell directly to consumers, including those who buy in bulk.
The release of the budget has long been an occasion where major policy directions are announced – this is something that Indian agriculture badly needs.
The sector has high "disguised unemployment", which means that there are too many people trying to earn a living from agriculture. Although they seem employed, their employment is not productive, since production would not suffer if they stopped working.
A recent paper by a government think-tank said that nearly 84 million people – about 25% of India's rural workforce – need to move out of agriculture for it to be economically viable.
But no government up to now has addressed this problem.
In other countries, when the workforce has moved away from farming, it has found jobs in construction and real estate. But India's agricultural workforce is largely unskilled or semi-skilled.
And India's investment-to-GDP ratio has been falling for the past 11 years – it peaked at 35.6% in 2007 and then slid back to 26.4% by 2017, according to the latest Economic Survey.
Jobs and employment opportunities cannot be created unless investment picks up again. Mr Jaitley has tried to provide some fillip through a scheme that aims to build 5.1 million homes during 2018-2019. Earlier, the government had also announced a massive programme to build roads, which would also help.
But there's only so much the government can do given that it accounts for 12% of all expenditure.
An increase in private investment requires a slew of reforms – reforms that would simplify the laws around labour, taxation and land acquisition, improving the overall ease of doing business.
The Economic Survey remained sceptical of a revival in investment: "India's investment decline seems particularly difficult to reverse."
Mr Jaitley only referred to identifying "372 specific business reform actions".
All this is even more important given that India is in the middle of a demographic dividend, with one million people entering the workforce every month.
The lack of jobs for them is a huge problem. In recent years, Prime Minister Narendra Modi and his government have made several statements which seem to show they are yet to acknowledge this problem. In his budget speech, Mr Jaitley did not acknowledge it either.
Education, or rather the lack of it, is another major factor holding back India's workforce. The amount of money spent on education by the government (at the state and federal level) has fallen from 3.2% of the GDP in 2011-2012 to around 2.7% of the GDP in 2017-2018.
This is not surprising given that successive federal governments have continued to bail out banks, which the government has no plans of selling. "The recapitalised banks will now have a greater ability to support growth," Mr Jaitley said.
Between 2009 and now, more than 1,500bn rupees has been spent on recapitalising the 21 government-owned banks. The government also runs several organisations that are in losses.
The money needed to revive these banks or keep these failing companies running often comes at the cost of sectors such as education and health.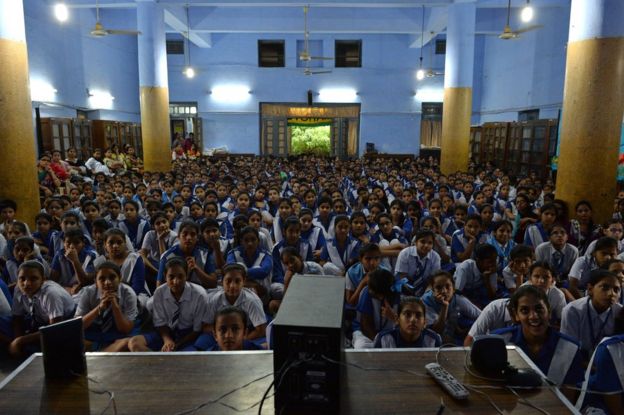 The learning outcomes of children from India's public education system have dropped sharply over the years – nearly half the children in rural India in grades three to eight cannot meet a fairly basic learning standard.
Mr Jaitley acknowledged this in his speech and also talked about improving the quality of teachers.
But this has been said before. Apart from allocating more money to primary education, what is required is a change in the way children are taught in Indian schools. It would have been interesting to hear more from the government about this.
Instead of trying to set up a government school in every neighbourhood, the government can give poor parents education vouchers. The parents can then decide which school their children should attend. This would give parents some sort of bargaining power.
But no Indian government likes market-oriented solutions.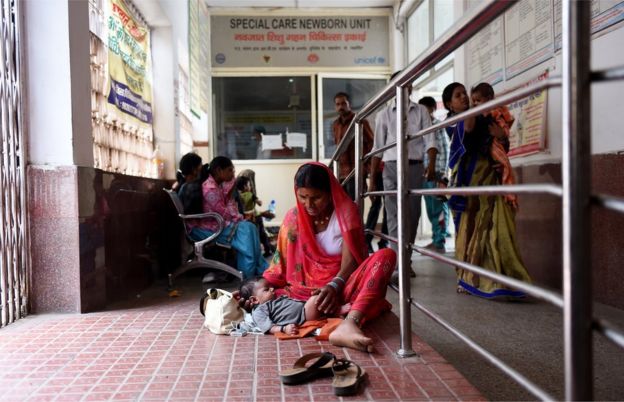 On the health front, the government plans to launch a flagship scheme to cover more than 100 million poor and vulnerable families (approximately 500 million individual beneficiaries). The coverage extends up to 500,000 rupees (about $7,800; £5,500) per family per year for secondary and tertiary care hospitalisation.
Mr Jaitley did not elaborate on how the government will pay for or implement such an ambitious scheme.
In short, Mr Jaitley has tried to sell dreams without detailing how the government will achieve them. And, like budgets before it, this one too did not take aim at the structural problems that affect India's economy.
Vivek Kaul is the author of India's Big Government – The Intrusive State and How It Is Hurting Us.