Former England captain Nasser Hussain lamented the lack of competitive edge in the ongoing five-Test series between the hosts and India in the Old Blighty.
Hussain said he expected a lot better from India, the top-ranked Test side in the world and labeled the ongoing battle as "Men vs Boys", criticising the standard of performances of the Virat Kohli-led visiting team.
The former captain's comments came after India were humbled in the second Test at Lord's on Sunday, August 12. Despite rain forcing the abandonment of first day's play, England were able to finish the match inside four days, handing Kohli his first innings defeat as captain (innings and 159 runs).
India were once again let down by their batsmen as it seemed the top-order had learned nothing from their horrendous show at Edgbaston in the first Test. In fact, the performance worsened at Lord's as they were bowled out twice in just 82.2 overs — 107/10 in 35.2 overs in the first innings and 130/10 in 47 overs in the second innings.
Conditions in London didn't favour the visiting team but the lack of fight from the team has disappointed quite a few from the cricket fraternity.
"England are arguably the best in the world in these conditions but the real eye has to be on India – they have to be wary of the wheels completely falling off," Hussain told the Sky Sports on Sunday.
He added: "India are No 1 in the world and it was meant to be a gun tight series but at the moment it is men against boys. Their curve is going in the wrong direction."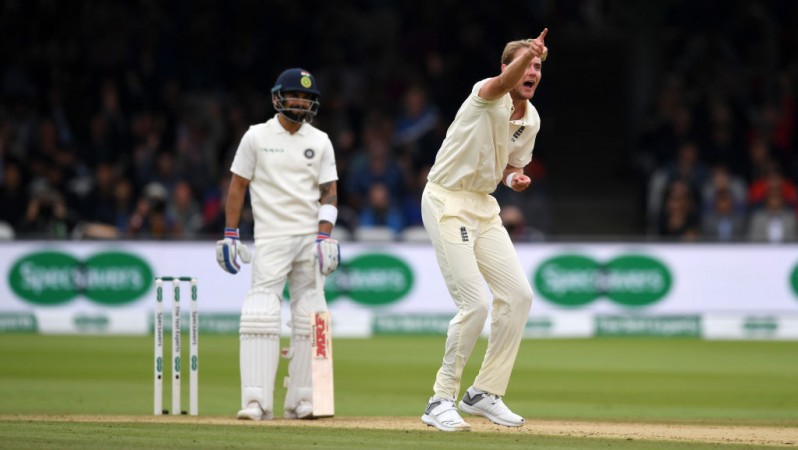 It is payback time for England: Hussain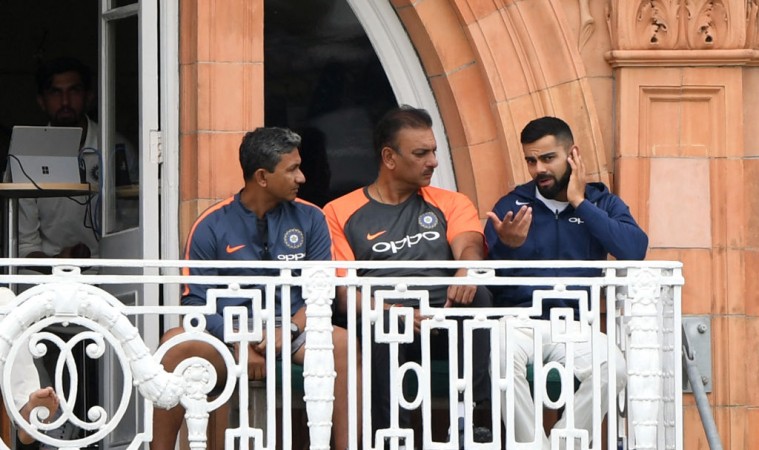 Hussain urged India to dig deep and fight back when they face a must-win situation in the third Test, which stats on August 18 at Trent Bridge, Nottingham.
However, he warned the visitors to expect nothing less than another intimidating performance from England, especially their pacers in James Anderson and Stuart Broad.
Despite being in the twilight of his career, Anderson has been on top of his game and has troubled the Indian batsmen, both at Edgbaston and at Lord's.
The 36-year-old right-arm pacers has picked by 13 wickets to top the bowling charts in the ongoing series. Broad has given good company to his senior partner, picking up seven wickets so far.
"They have got to dig really deep – there are some really good cricketers in that dressing room and they have to come out fighting," Hussain said.
"They were in the game for a long time last Test [at Edgbaston] but the back injury to Kohli is a concern, the fingers of [Ravichandran] Ashwin took a blow, the rest of their batting line-up continues to fail and there are no practice games in between.
"I don't think it will be as tough as this – they can draw on the fact it's been as hard as it can be – but Trent Bridge does a bit. Anderson will be a threat, Broad got 8-15 there against Australia – these England players have fond memories, so it won't get that much easier.
"This is payback time a little bit for England after losing 4-0 in India and I don't see them letting up. I have seen that they are a hungry team. They won't rest on their laurels, they want to get better and better."
As if batting concerns weren't enough, India are fretting captain Kohli's fitness as a back injury hampered his performance on Sunday. Ashwin's finger injury is also big cause for concern at a time when the visitors' spirits are dampened.